ABOUT
THE COMPANY
Located at 5280, Route 132 in Ste-Catherine, the garage has been in business for over 30 years. In September of 2009, M. Guy Girard acquires the business and renames the location PNEUS ET MÉCANIQUE SAINTE-CATHERINE.
M. Guy Girard has been known in his area for many years. He has owned many businesses, mainly in the automobile industry. A number of them even received distinctions in management, prevention and customer service. M. Girard is also a part of several community groups.
PNEUS ET MÉCANIQUE SAINTE-CATHERINE is now part of the Point-S family, allowing us to offer competitive prices and high quality industry standards. Our superior customer service norms are guaranteed, and certify you will be provided with the most enjoyable experience.

THE TEAM
PNEUS ET MÉCANIQUE SAINTE-CATHERINE relies on a team of professional that acquired a lot of experience over the past years. This increased knowledge is put into practice in order for you to get the service you deserve.
Our technicians are properly trained to ensure the standards determined by the automaker. We are accredited by the Société d'assurance automobile du Québec (SAAQ) to perform preventive maintenance (PMP).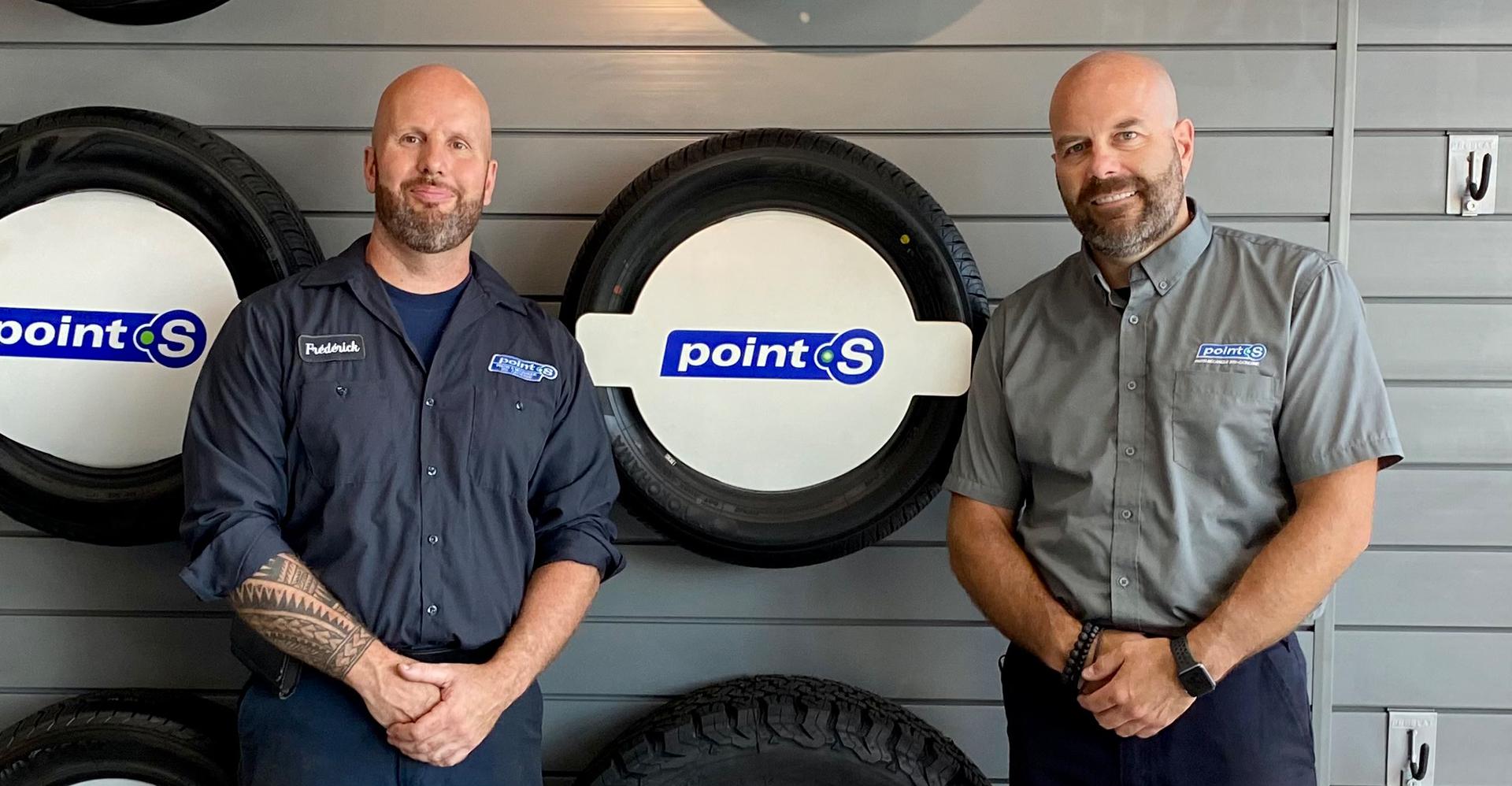 ENVIRONMENTAL RESPONSIBILITY
In order to leave behind a healthy planet for our children, we rigorously follow all the government environmental protection regulations.